For those girls who have thin, straight and volume-free hair, we recommend using styling methods that may affect the volume of your hairstyle.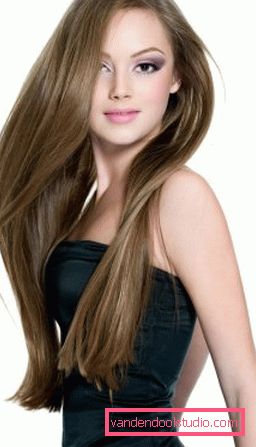 1. Use dry shampoo
I advise you to use one of the dry shampoo series of Tresemme fresh start, among which you can choose a dry shampoo suitable for your hair type.
Spray the shampoo onto your hair, in short jerks, at a distance of about 10 centimeters, starting at the top of the head. Make sure that the shampoo is evenly distributed throughout the hair.
2. Velcro curlers
Velcro curlers can be used with a hair dryer to give them extra volume. In order to obtain the desired effect, it is necessary to divide the hair into curls of the same size as the curlers themselves.
After all the hair is distributed and wrapped around the velcro, it is necessary to cover the hair with a slightly lacquer or a special spray, and then dry everything with a hairdryer.
When you have completely dried your hair and finished your hair dryer, separate the curls by running your fingers through the hair.
3. Turn your head from top to bottom.An old trick, but it works! Turn your head down and apply a light lacquer or hair spray all over the hair, from the bottom and top. Hold your head in that position for a few minutes and, turning your head back, pass your fingers through your hair.